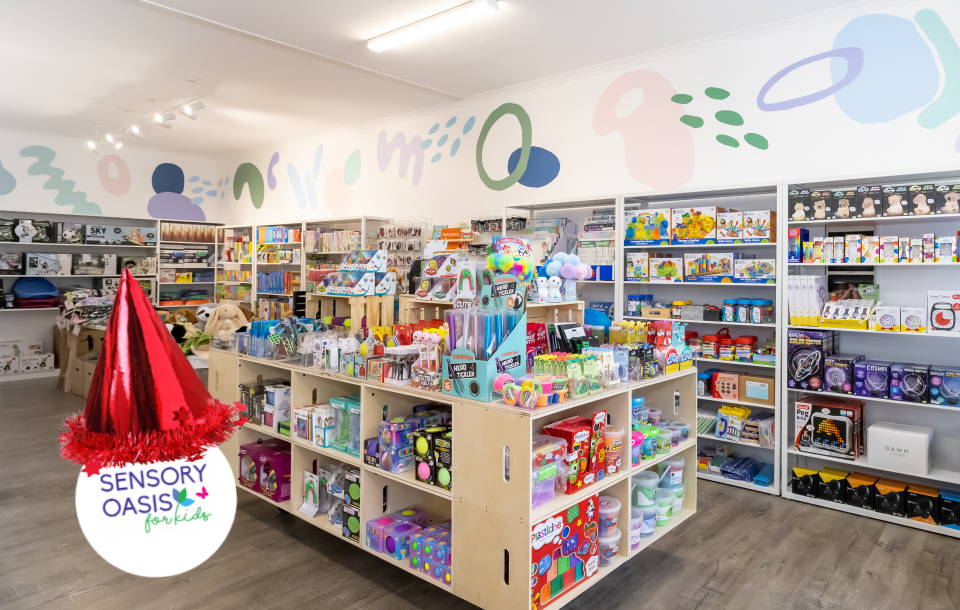 It's our 7th birthday and what a journey it's been!!
Sensory Oasis For Kids opened in 2015 when my partner Marty and I saw there was a huge gap in the market for affordable and accessible Sensory Resources in Australia.
With three sons on the Autism Spectrum and a huge learning curve which involved therapy and connecting with other people, our little store has become so much more than a place to shop. It's a community, a sounding board and a welcoming place where people can feel comfortable to tell their stories, have a laugh and a vent if they need to, in a compassionate and understanding environment.
The name of our store, Sensory Oasis for Kids (SOK), is inspired by our sons' initials Sebastian, Oliver and Kobe. Our amazingly brave, resilient and intelligent boys continue to inspire us and we couldn't be more proud of their journeys.
We are a kid friendly store where everyone is welcome to come and squish, squeeze and play with everything. We proudly employ neurodivergent staff and our own boys are also often here for a chat and to recommend the things they love.
We would love you to drop in and visit us in person, but if you live too far away, we can always send you what you need and we are just a phone call or email away for some friendly advice!
Jody & Marty x
---