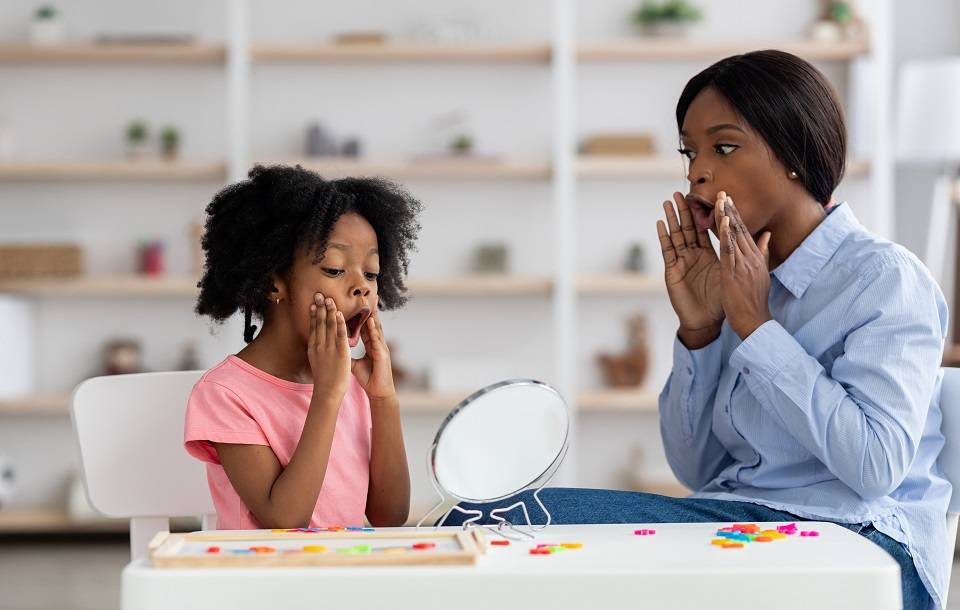 Speech Pathologists are highly trained specialists who provide assessment and treatment / therapy for eating and drinking, language, communication and speech difficulties and disabilities.
Their training encompasses all aspects of communication including writing, signs, gestures, speech, reading and symbols. They also specialise in helping people who have difficulty swallowing food and drink (Dysphagia) often in conjunction with a paediatrician or dietician.
Communication is an integral part of life and one in seven Australians has some sort of communication disability. That means that they have problems being understood by or understanding people which can lead to poor self-esteem, behavioural problems and social difficulties.
Speech Pathology can assist children who have:
Autism Spectrum Disorder (ASD) – including assisting in the diagnostic process.
Attention, comprehension and listening problems
Stuttering
Childhood Apraxia of Speech
Receptive Language Disorder
Expressive Language Disorder
Early language delays
Hearing loss
Auditory Processing Disorder
Dyslexia
Intellectual delay / disability
Difficulties with eating and drinking
The types of therapy that Speech Pathology provides depends on the individual child but could include one-on-one sessions, collaborating with parents, teachers, carers and other health professionals, working in "social" groups or working with the child at kinder or school.
The therapy may focus on many things including:
Articulation
Understanding / comprehending words
Play and social skills
Speech clarity and early speech development
Sentence structure and grammar
Receptive and expressive language skills
Early literacy skills including awareness of phonics
Communication skills
Fluency and voice
Reading and comprehension
Social Thinking
---